They care for you when you feel at your worst. They tend to your every need and they make sure your vitals are in tip-top shape. They make you smile and calm your nerves. Yes, sometimes they come at you with a huge needle and plunge it into your skin. They only do this, because they care.
Nurses Week is a great time of the year where we can show our appreciation to the men and women who so selflessly look after us. If you have no idea what to give to your favorite friendly face from the hospital, look no further.
Here are some great Nurses Week Gift Ideas you can consider buying to make your nurse feel appreciated.
Audio Book Subscription
Nurses are always on the run, chances are they never get a chance to sit down and read a book while enjoying the weather. Give them some uplifting or soul-enriching audiobooks to listen to in between shifts or while they are on the move.
There are a few audiobook subscriptions you could choose from. Audible is a product made by Amazon.com and it has a library of thousands of audio recordings. From Michelle Obama's Becoming to J.K Rowling's Harry Potter.
Google Play Books is an app designed by Google for the sole purpose of audiobooks.
It's as easy as downloading the app onto a mobile phone and connecting with headsets. Getting your nurse a subscription will give them an unlimited choice to books they love and stories they want to experience.
Nurses are constantly running around, they almost never get some time to just rest their feet. Your nurse will take extra good care of you when you give her some special care for her feet.
Dr. Scholl is an amazing Foot Care company who specializes in innersoles and other feet care products. Most of their orthopedic products are of high-quality and can provide relief for any foot ailment.
Giving your nurse a gift card worth a few dollars will give them the freedom to pick products that will tend to their feet's needs.
A Deep Tissue Massage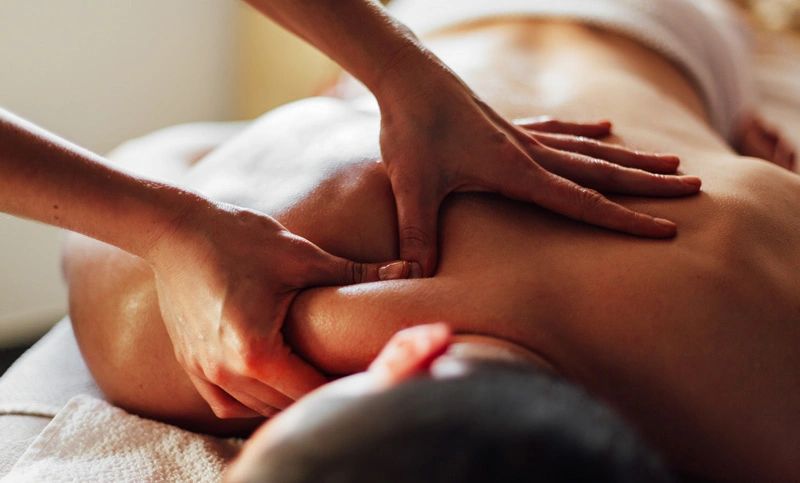 Looking after one's body is extremely important. Nurse's get so caught up in caring for patient's needs that they forget about their own body's well-being.
Treat your nurse to a full-body deep tissue massage at a high-rated massage parlor near your area.
Make sure you know your nurse's schedule and that you book the massage accordingly. Don't be afraid to splurge on this gift. Instead of booking an hour massage, you could opt for a whole spa day at a day spa in your area.
A day well spent is a day lounging around in a bathrobe, sipping champagne and being treated with some much needed TLC. Add a body scrub, facial and lunch onto the massage to make your nurse feel extra special.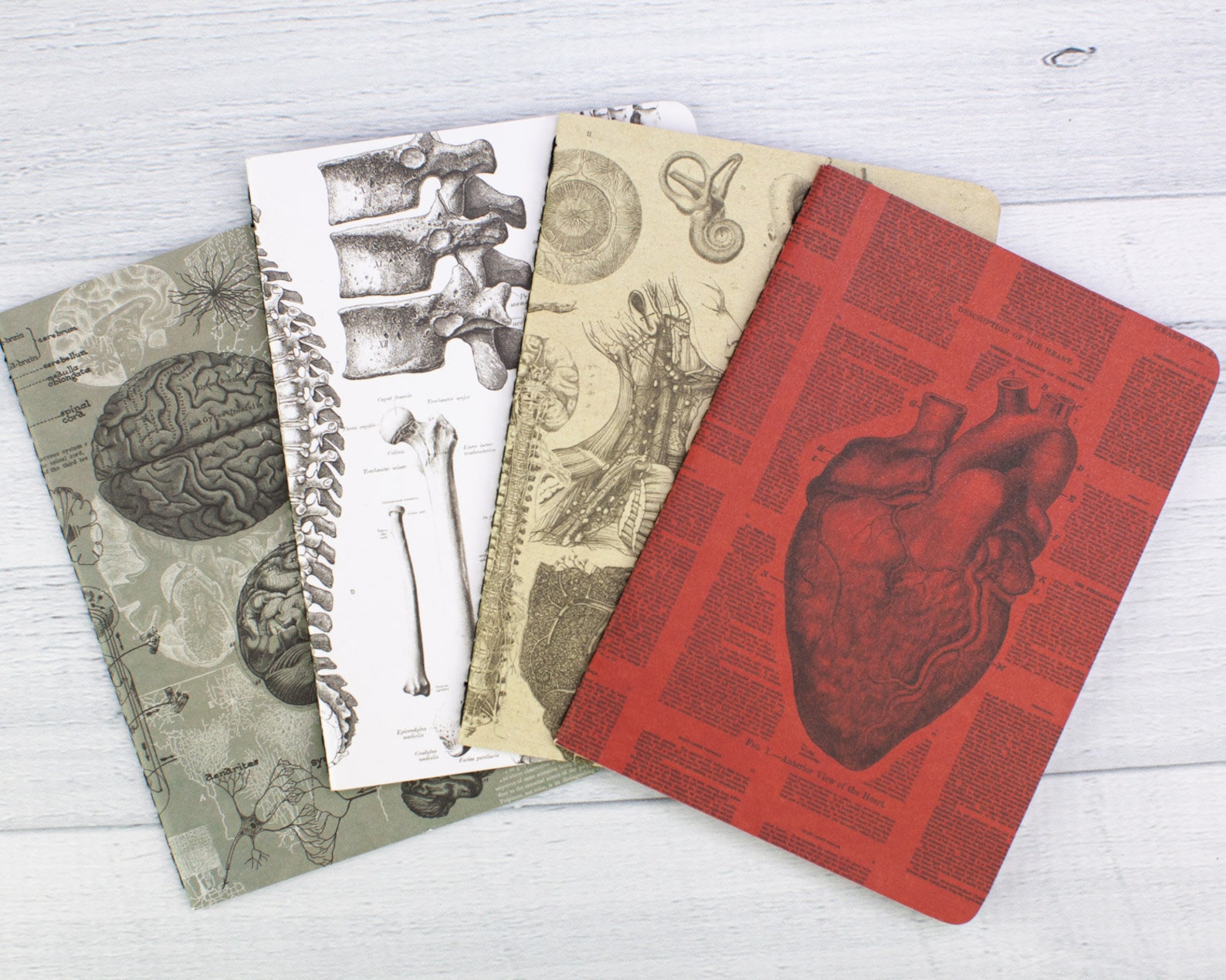 There are a million things happening all at once. Nurses usually carry small notebooks with them to quickly dot down a To-Do list or other patient's notes.
Etsy is an incredible website where you'll find a bunch of handmade nurse's notebooks in a variety of designs. Bear in mind the size and flexibility of the notebook.
Personalized Coffee Mug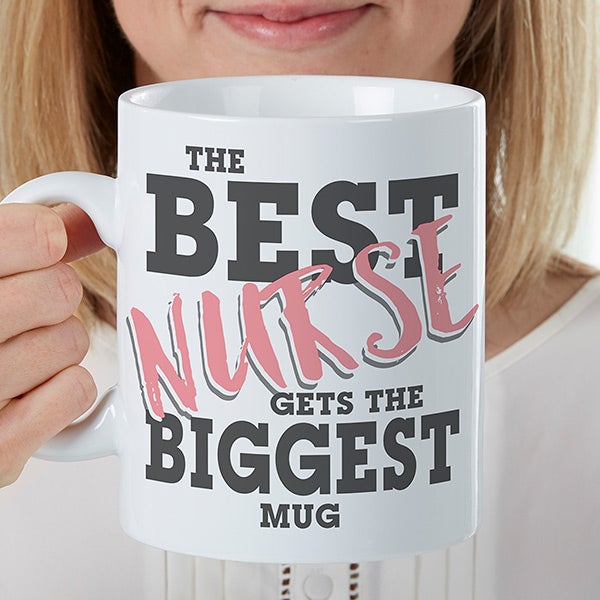 Get your Nurse a mug she'll never lose or want to. By ordering a personalized mug from Personalization Mall.
They have a wide variety of mug sizes and shapes that you can personalize with your nurse's favorite colors, initials, and name. You can even write a cute message on the mug to remind your nurse of how special they are.
Compression Socks
We can never emphasize enough, how important foot care is for nurses and doctors. An alternative to above-mentioned Dr.Scholl products is Sockz compression socks.
Especially for nurses who have been on duty for a few decades, compression socks provide better blood flow and prevents blood clots from forming in veins.
An extra benefit of Sockz compression socks is that they prevent leg swelling from standing too long or being in too warm weather.
A Funny Nurse's Sweater
It doesn't have to be so serious all the time. Lift the mood by giving your nurse the gift of laughter with a funny slogan printed on a sweater or hoodie.
Order a funny hoodie that your nurse can wear underneath their scrubs or while relaxing at home from Cafe Press.
Cafe Press has a wide variety of different slogans printed on a wide range of colors and sizes. Remember to always get a size bigger than what you guess your nurse is. Rather too big, than too small.
A Messenger Bag
Make the load lighter by giving your nurse a beautiful leather messenger bag from Gifts.com.
Nurses want bags that are sturdy, durable and can carry a lot of things. From pens, notebooks, and syringes to apples, juice boxes, and stethoscopes.
Make sure the bag you choose is easy to carry and has a lot of packing space.
Aromatherapy Scented Candles
You might think that it's only talking, but candles have been proven to relieve stress and change the atmosphere in a room.
Candle Junkie is a company that creates candles to serve all kinds of purposes. By combining different healing ingredients they create relaxing aromas in different flavors.
Some candles can be used in the home, in the bathroom or even on the go in your car or in the nurse's room. Take some stress of your nurse's shoulders by giving her a special care package containing a few different fragranced candles.
No matter what gifts you choose to bestow on your nurse. It's the thought that count. Make sure your nurse understand that you appreciate the work they do, not only for you but for other patients as well.