10-year-olds are not considered as children anymore, they aren't teens either. Factually, a 10-year-old is a pre-teen. This means you have to buy a gift that is perfect for the in-between stage she finds herself in.

Are you out of ideas? No worries, I got you covered. I found four perfect and unique gift ideas for 10-year-old girls.
Turn girl's night slumber parties into neverending fun, with this entertaining board game. Perfect for groups of three or more.

With over 200 challenges, The Sleepover Party Game includes a colorful spinner and hundreds of prompt cards. Prompt cards are divided into three groups – Party, Work it and Act it. This allows players to either do a stunt, a daring activity or a short performance.

Reason to buy: It encourages healthy and interactive entertainment between friends
Reason to avoid: Apart from the spinner and prompt cards, there's nothing extra
Best for: Girls who like to socialize and have sleepovers with friends

The Picasso Tiles' Digital Drum Kit is an easy-to-use instrument that can be carried effortlessly from room-to-room. The drumming sticks represent the real-life action of playing drums.

The durable silicone rubber mat has a soft surface with high sensitivity sensors. With seven drum styles, a built-in speaker and headphones it is bound to create hours of endless entertainment.

Combined with a kids karaoke machine system, your girl can create her own make-believe pop band together with friends.

Reason to buy: Serves as a musical education device and has excellent reviews
Reason to avoid: It's expensive – $59.99
Best for: Girls who enjoy music, singing and performing for friends and family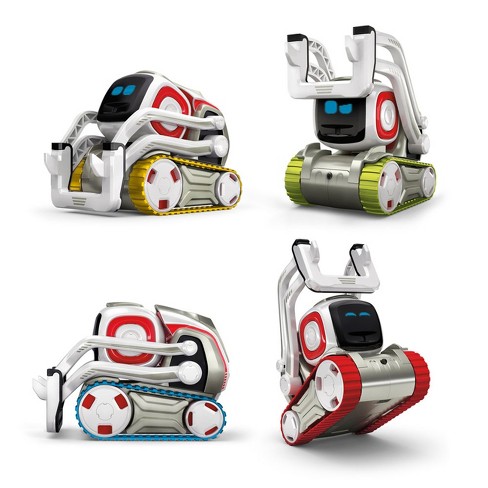 Anki Cozmo is a cute little robot friend. The modern and real-life Tamagotchi. Anki Cozmo has special features that include facial and voice recognition.

The device can be controlled from an app feature that's regularly updated. He can move around, lift things up and even go into sleep mode. Dive deep into Cozmo's core by changing his robotic setup.

Reason to buy: Teaches digital skills like coding
Reason to avoid: It can be too complex for girls who don't like technology
Best for: Tech-savvy girls who are into electronics and digital things


What 10-year-old girl doesn't like dressing up and putting on makeup? Let the practice begin with a big styling head. The popular Bratz doll comes in the character of Cloe and Yasmin.

The styling kit includes hair color gels, a hairbrush, hair clips, and hair glitter. The accessories can be used on real hair as well and girls would love adding some extra color to their hair.

Reason to buy: Can be used on all hair types and the Bratz franchise is popular
Reason to avoid: Over-priced
Best for: Girls who like braiding and playing with hair

Remember to pick a gift that fits the 10-year-old girl's personality and interest.