When you're 3-Years-Old there are many things that you'll find fascinating. If you are buying a birthday gift for a 3-year-old it's important to incorporate fun and imagination into the gifts.
Here is a list of items you can consider buying as a birthday gift.
Best for: Kids who love bubbles and creating fun textures
Bubbles make the world so much more fun. With an excellent container design, this bubble maker doesn't spill.

Fubbles have a patented design that eliminates any spills from the bubbles which give a toddler the opportunity to hold the container themselves. Different colors like pink, aqua, green, red and yellow are available.
Reason to get: It doesn't spill and it's affordable
Reason to avoid: You have to refill the bubble solution as it only includes 4oz
Best for: 3-Year-old who enjoys building blocks
An extremely colorful and creatively designed pegging game. Made in Germany by HABA design the Rainbow Whirls Pegging Game provides toddlers with hours of building fun. Swirls can be stacked onto a wooden square or onto each other.

Game is made from Beechwood and painted with water-based, solvent-free paints. The quality design makes the blocks a safe object, even when licked or put in the mouth.
Reason to get: It's colorful, safe, durable and entertaining
Reason to avoid: Different pieces can get lost if not kept in one container
Best for: Bedtime story reading
Llama Llama Red Pajama is written by Anna Dewdney. Since 2005 this book has been a 3-year-olds (and their parents) favorite.

It's a rhyming book about a Llama who feels anxious about going to sleep.
Reason to get: Fun read, humorous and colorful illustrations
Reason to avoid: It's not the most active or fun birthday gift
Best for: 3-Year-olds who like animals and cuddly toys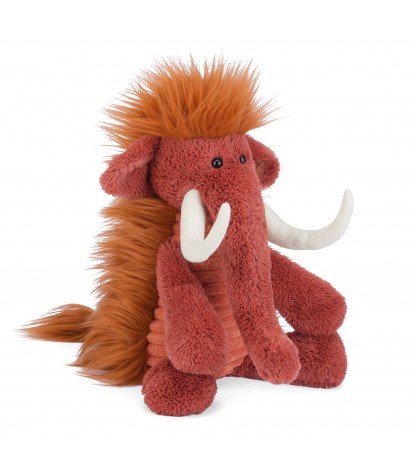 Jellycat-Snaggle Baggle's Winston Woolly Mammoth is the perfect snuggle buddy for any toddler.

The Mammoth has a soft exterior with long tusks and nose. Fluffly all around this squashy toy is the perfect bed accessory or playtime friend.
Reason to get: It's made from 100% polyester
Reason to avoid: Toy is hand wash only – no washing machines
Best for: Playing ball while learning
A fun and soft ball design that can be used as a throwing toy as well as a learning instrument.

When the ball is tossed to one another a voice from inside says the alphabet letters. Toddlers can throw and talk along.
Reason to get: When you purchase through Amazon you get an extra Melissa&Doug free art mini-pad
Reason to avoid: The quality is questionable
Buying a birthday gift shouldn't give you a headache, buy either one of the above-mentioned gifts to surprise your 3-year-old friend.
Related: