Looking for $10 gift ideas? Search no more. I get it, times are tough. Purchasing a gift that's way over your budget isn't a feasible option when you are barely scraping by.

You don't have to spend thousands of dollars on a gift that might just end up in the bottom of a drawer anyway. Surprisingly enough, I found a few inexpensive alternatives you could lavish your loved ones with. Here are some great $10 gift ideas and under.
For only $10 you can buy the gift of moisture. Package free is a company that has zero tolerance for plastic and a lot of tolerance for keeping your skin looking great. Specifically made for skin with ink the lotion is made from natural ingredients.

The beige-colored ointment is designed to enrich and moisturize the tattoo area while encouraging skin regeneration. Not only does it serve as a tattoo aftercare lotion it also helps heal cuts and scrapes.
Reason to buy: The modern package design, it's vegan and has a unique product formula
Reason to avoid: It only contains 1/2 oz of product
Best for: Individuals who have tattoos or are planning to get tattoos

Living in an age where it's all about protecting the environment anyone would appreciate the effort of you passing on the habit of dissing plastic straws and drinking out of reusable stainless steel straws. Retailing at only $9.99 Green Steel's BPA Free reusable straws have a lifetime guarantee. Complete with a straw cleaner, the sleek design is assured to never break or rust.
Reason to buy: It's great for the environment, it has a lifetime guarantee and they look good
Reason to avoid: It's not the most practical gift, some individuals may still prefer easy-to-get plastic
Best for: Eco-conscious friends who love the environment and anything nature
Bum bag, Fanny Pack or Waist Bag – whatever you may call it, it's fashion, it's cool and everyone needs one. Brand named Fanny Packs can become quite costly, the Dalix Fanny Pack retails only at $7.89 and has great reviews.

The Dalix Fanny Pack comes in a variety of colors like Black, Blue, Green, Red, and White. It sports three zipper pockets and an adjustable poly-web strap. The snap buckle is made from plastic and the main bag is polyester.
Reason to buy: It's convenient, fashionable and practical
Reason to avoid: It might not be everyone's cup of tea
Best for: Someone who is constantly on the moves and hates carrying a big backpack or handbag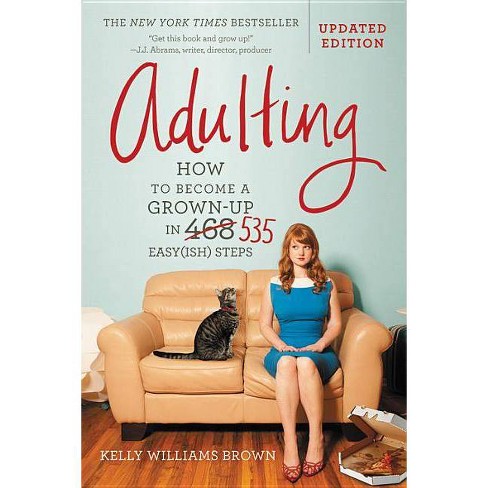 Being an adult comes with its everlasting struggles and challenges. If you have a friend who grapples with the fact that they are an adult too, Kelly Williams Brown's bestseller "Adulting: How to Become a Grown-up in 355 Easy(ish) Steps" is a great read.

The book tackles general issues that adults are faced with and gives guidelines on how to cope with them. It has a humorous tone and provides hours of entertainment.
Reason to buy: Compared to other major sellers the price of $7.59 isn't bad
Reason to avoid: Someone might find it offensive
Best for: A bookworm or someone who enjoys fun, lighthearted content

A $10 gift idea, a priceless notion!
RELATED CONTENT